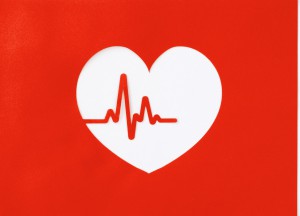 Cardiovascular Health – Blood Pressure
Consuming More Protein from Plants Associated With Longer Life 
Consuming plant-based protein reduces risk of early death from any cause and from heart disease, according to a meta-analysis published in The British Medical Journal. Researchers from Harvard University and Tehran University of Medical Sciences compared animal versus plant-based protein intake and mortality from cancer, cardiovascular disease, and all causes among 32 studies and 715,128 participants. For each additional 3% of calories from plant protein, such as legumes, grains, and soy products, the risk of dying lowers by 5%. Consuming animal proteins did not lower risk of death from heart disease or cancer. The authors suggest replacing animal protein with plant protein for its association with longevity.
Reference: Naghshi S, Sadeghi O, Willett WC, Esmaillzadeh A. Dietary intake of total, animal, and plant proteins and risk of all cause, cardiovascular, and cancer mortality: systematic review and dose-response meta-analysis of prospective cohort studies. BMJ. 2020;370:m2412-m2429. 
Adherence to a healthful plant-based diet reduces the risk for cardiovascular disease in women, according to a presentation at the American College of Cardiology Scientific Session. Researchers compared heart disease events with diet records of participants in three levels of adherence to a plant-based diet. Those with the highest adherence to a diet rich in fruits, vegetables, whole grains, nuts, and legumes were protected the most from heart disease.
Reference Panagiotakos D, Kouvari M, Chrysohoou C, et al. The association between healthful and unhealthful plant based dietary patterns and 10-year cardiovascular disease incidence in apparently healthy men and women:  Highlights from the Attica Prospective (2002-2012) Study. Abstract presented at: American College of Cardiology Scientific Session; March 28-30, 2020 (virtual meeting). 
Replacing red and processed meat with plant sources of protein reduces risk for heart disease and early death, according to findings presented by the Harvard T.H. Chan School of Public Health at the American Heart Association's. Haslam DE, Rehm CD, Song M, Hu FB, Zhang FF, Bhupathiraju SN. American Heart Association EPI | LIFESTYLE 2020 Scientific Sessions – Abstracts P510 and P512. March 5, 2020: Phoenix, AZ.