Let's Eat Great Food – Food for Life
Let's Eat Great Food is a licensed provider of Food for Life which is an award-winning nutrition education and cooking class program that provides an innovative approach to diet-related chronic diseases. Designed by the Physicians Committee's (www.pcrm.org) team of physicians, nurses, and dietitians, Food for Life promotes healthful eating based on the latest scientific research. Since 2001, Food for Life has been a pioneer in delivering hands-on information about how diet can play a pivotal role in health and disease prevention directly to communities around the world.
Each Food for Life class includes:
*Specific information about how certain foods and nutrients work to promote or discourage disease.
*Cooking demonstrations of delicious healthful recipes that can be easily recreated at home.
*Practical cooking skills and tips for incorporating healthful eating habits into daily life.
*A supportive and motivational atmosphere to take charge of your health with the foods that you put on your plate.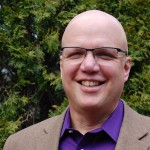 Mark Cerkvenik
Let's Eat Great Food – Founder and Instructor
Mark grew up on the southwest side of Chicago and worked in healthcare for nearly 40 years for organizations such as Loyola University Health System and Northwestern Medicine, training and coaching clinical and non-clinical leaders. Although a  vegetarian (eating cheese, fish and veggies) for over 25 years, not until he adopted a whole food plant-based diet did he see tremendous improvement in his health and a path to maintain a healthy weight.
In addition to being a Food For Life Instructor, Mark provides coaching for individuals and couples on transitioning to a sustainable plant based diet as well as community workshops and workplace seminars on a variety of health and wellness related topics.
See Mark's professional experience on LinkedIn