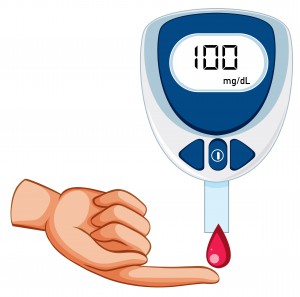 Vegetarian and vegan diets provide greater reductions in body weight, fat mass and LDL cholesterol and improved insulin sensitivity compared with other plant-based eating patterns, such as a Mediterranean diet.
Association of Diabetes Care and Education Specialists – August 2021 https://www.healio.com/news/endocrinology/meeting-news/association-of-diabetes-care-and-education-specialists
Plant-based diets are best for diabetes prevention and treatment, according to a new review published in Advances in Nutrition. Researchers with the Physicians Committee reviewed studies looking at the evidence for type 2 diabetes prevention and treatment with a plant-based diet, as well as research that seeks to explain the mechanisms that make this approach so effective. Reference: Advances in Nutrition. https://academic.oup.com/advances/advance-article/doi/10.1093/advances/nmab063/6296092
Experts from Harvard University recommend that dietary guidelines exclude red and processed meat in favor of plant-based foods for the benefit of human health and the environment, according to a publication from the American Diabetes Association.
Reference: Qian F, Riddle MC, Wylie-Rosett J, Hu FB. Red and processed meats and health risks: How strong is the evidence? Diabetes Care. 2020;43:265–271.
 
Consuming red meat, processed meat, fish, and poultry may increase the risk for type 2 diabetes, according to a meta-analysis published in Diabetes and Metabolism. Researchers reviewed 28 articles that investigated relationships between meat consumption and type 2 diabetes risk and morbidity. People who consumed the most total meat, red meat, and processed meat increased their risk for type 2 diabetes by 33%, 22%, and 25%, respectively, compared with those who consumed the least. Yang X, Li Y, Wang C, et al. Meat and fish intake and type 2 diabetes: dose–response meta-analysis of prospective cohort studies.
Reference: Diabetes Metab. Published online April 14, 2020.
Fruits, Vegetables, and Whole Grains Associated With Reduced Risk for Type 2 Diabetes
Adding a third of a cup of fruit or vegetables and more grains such as oatmeal and bread to your daily diet may reduce the risk for type 2 diabetes by up to 29%, according to two studies published in the British Medical Journal. The first study analyzed type 2 diabetes risk and vitamin C and carotenoid intake from fruits and vegetables in participants from the European Prospective Investigation into Cancer and Nutrition (EPIC). Results associated higher vitamin C and carotenoid biomarkers with a 25% lower risk of diabetes.
The other study compared whole grain intake with diabetes rates in participants from the Nurses' Health Studies and found that those who ate the most whole grains, including whole-grain breakfast cereal, oatmeal, dark bread, and brown rice, had a 29% reduced risk, compared with those who ate the lowest amount of whole grains. Both studies suggest dietary interventions that increase fruit, vegetable, and whole grain intake by any amount may prove effective for type 2 diabetes prevention.
References
1. Zheng JS, Sharp SJ, Imamura F, et al. Association of plasma biomarkers of fruit and vegetable intake with incident type 2 diabetes: EPIC-InterAct case-cohort study in eight European countries. BMJ. 2020;370:m2194-m2208.
2. Hu Y, Ding M, Sampson L, et al. Intake of whole grain foods and risk of type 2 diabetes: results from three prospective cohort studies. BMJ. 2020;370:m2206-m2218.
Plant-Based Diets Lower Risk for Gestational Diabetes
Adherence to a plant-based diet before pregnancy lowers the risk for gestational diabetes, according to data presented at the 80th American Diabetes Association Scientific Sessions. Researchers followed almost 16,000 women from the Nurses' Health Study II, who reported at least one pregnancy over 10 years, monitored adherence to a plant-based diet using various indices of healthfulness, and tracked diabetes incidence. Results showed a significant inverse association between plant-based diets and diabetes. The authors suspect a plant-based diet led to a lower pre-pregnancy BMI and reduced intake of red and processed meat, both of which are linked to a reduced risk for gestational diabetes.
Reference: Chen Z, Qian F, Liu G, et al. Prepregnancy plant-based diet and the risk of gestational diabetes mellitus: A prospective cohort study of 15,999 women. Abstract presented at: 80th American Diabetes Association Scientific Sessions; June 12-16, 2020; online
Plant-Based Diets High in Carbs Improve Type 1 Diabetes
Plant-based diets rich in whole carbohydrates can improve insulin sensitivity and other health markers in individuals with type 1 diabetes, according to two articles published by researchers from the Physicians Committee for Responsible Medicine in the Journal of Diabetes and Medicine.
Previous studies have found that low-fat, plant-based diets can be beneficial for those with type 2 diabetes. Research has also shown that those eating a plant-based diet have approximately half the risk of developing type 2 diabetes, compared with non-vegetarians.
Reference: American Diabetes Association August 2020 on line  https://care.diabetesjournals.org/content/29/8/1777
Cooked Red Meat Increases Compounds Linked to Type 2 Diabetes and Heart Disease
Red and processed meat products cooked at high temperatures create compounds that increase the risk and progression of type 2 diabetes and cardiovascular disease, according to a study published in Nutrients. Researchers compared a diet high in red and processed meat with a diet high in whole grains, nuts, and legumes in 51 participants and tracked levels of advanced glycogen end products (produced by grilling, frying, roasting, or broiling meat). Those who ate red and processed meat increased their concentrations of carboxyethyl–lysine, a compound associated with chronic disease progression, when compared to those who followed the diet with no meat.
Reference: Kim Y, Keogh JB, Deo P, Clifton PM. Differential effects of dietary patterns on advanced glycation end products: A randomized crossover study. Nutrients. 2020;12:1767-17