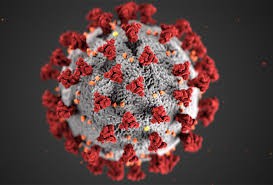 A plant-based diet might help ease the severity of what happens if you end up with COVID-19. Infection, severity and how long you're sick are all now linked to how many plants you pile on your plate.A survey of health care workers in six countries, including in the United States, before we had the COVID-19 vaccines found even in those with substantial exposure risk, those who ate a plant-based diet had 73% lower odds of moderate to severe COVID-19 symptoms. This is compared to those who didn't eat this way.
Reference: Kim H, Rebholz CM, Hegde S, et alPlant-based diets, pescatarian diets and COVID-19 severity: a population-based case–control study in six countries BMJ Nutrition, Prevention & Health 2021;bmjnph-2021-000272. doi: 10.1136/bmjnph-2021-000272

In six countries, plant-based diets or pescatarian diets were associated with lower odds of moderate-to-severe COVID-19. These dietary patterns may be considered for protection against severe COVID-19. Reference : https://nutrition.bmj.com/content/4/1/257
Good evidence exists to show that the beneficial effects of a whole food, plant-based (WFPB) diet also applies to viral diseases like COVID-19 This is based on .
1) research findings in the lab in the 1970s through the 1990s, 
2) supplementary evidence from a comprehensive study of diet, lifestyle and disease, twice done, in a human population in rural China during the 1980s, and 
3) specific evidence from researchers on diet and viral infection. 
https://plantpurecommunities.org/defense-against-covid-19/
https://www.pcrm.org/health-topics/coronavirus 
Increased BMI Worsens COVID-19 Outcomes
A report published in March supports previous findings that increased body mass index (BMI) worsens severe outcomes from COVID-19. The recent analysis included more than 148,000 adults with a COVID-19 diagnosis during emergency department or inpatient hospital visits from March–December 2020. The risk of hospitalization, intensive care unit admission, invasive mechanical ventilation, and death were higher with increasing BMI.
Obesity is a complex metabolic disease with many contributing factors. Healthy eating and active living; neighborhood design; access to nutritious, affordable foods and beverages; and access to safe and convenient places for physical activity can all impact weight and health. The racial and ethnic disparities in obesity underscore the need to address social determinants of health such as poverty, education, and housing to remove barriers to health.
Reference: Body Mass Index and risk for COVID-19–related hospitalization, intensive care unit admission, invasive mechanical ventilation, and death — United States, March–December 2020. Kompaniyets L, Goodman AB, Belay B, Freedman DS, Sucosky MS, Lange SJ, Gundlapalli AV, Boehmer TK, Blanck HM. MMWR Morb Mortal Wkly Rep 2021;70:355–361.